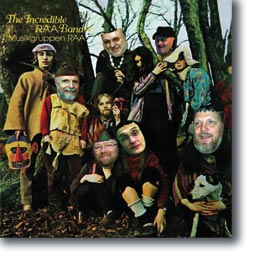 MUSIKGRUPPEN RAA takes a big bite presenting an amazingly filled CD - 79 and a half minutes new RAA versions in Swedish of music created almost 40 years ago by the legendary formers of
The Incredible String Band; Mike Heron/Robin Williamson.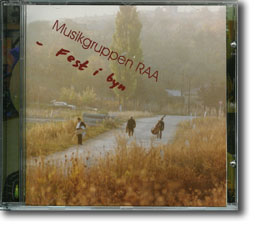 Fest i byn from Swedish World Music Group MUSIKGRUPPEN RAApresents another VERY packed CD - 79 and a half minutes of pure joy, virtuoso singing and playing and visits to as far between musical fields as Chinese meditation, rumbling Armenian love songs, Transsylvanian wedding music, Irish political upraising and drunken old Swedish women!.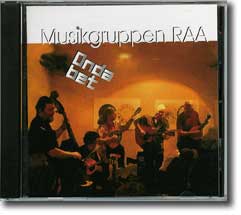 Another CD; Onda Bet, from this almost legendary World Music Group MUSIKGRUPPEN RAA(born in 1973 and still going strong; finding new songs to perform in their totally own way, and also writing new songs in today´s styles and moods, still with the roots in folklore and ethnics.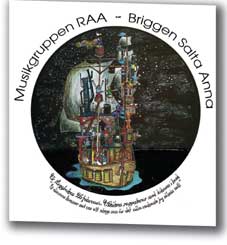 Briggen Salta Anna with MUSIKGRUPPEN RAA. Join the ship Salty Anne for a trip from Here to There and back, listen to sailor songs and stories from all the world, performed as on the ship, with screaming seagulls, waves, storm, pirates, whales and excitement.